Although now administratively based in Awassa, before the Mengistu era the Sidamo people appear to have enjoyed a substantial presence and their own state in the south of Ethiopia. Their music, as you will hear, does not seem much influenced by the northern provinces (which themselves were primarily influenced by the pentatonic scales of the church).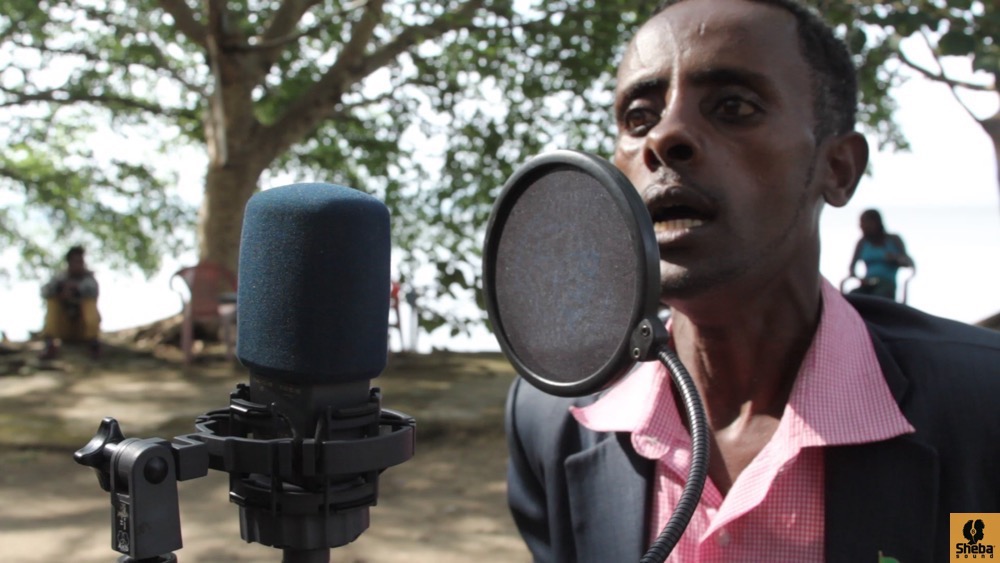 The recording was done at an old hotel named Wabe Shebelle on the shores of lake Awassa. Its gardens were full of beautiful old trees and attracted a huge array of amazing bird-life and monkeys. We very much hope that this oasis of nature will continue to flourish.
We do not currently have much information on the session, but from recollection, we understand that this song is sung by women to a bride-to-be on her wedding day, as she prepares to go from her house to her fiancé's. The singers described the song as quite sexually explicit.