LP/ CD & Digital. Buy online here:
https://shebasound.bandcamp.com/album/out-of-addis
This album presents a selection of contemporary recordings from Ethiopia, an ancient country where incredible musical traditions have been brewing for centuries – unbeknownst to much of the Western world.
The Horn of Africa nation is most often associated with the famous Ethio-Funk sounds produced during the latter years of the Imperial era, which lasted until 1974. But in this defiant culture – Ethiopia was the only African state never to be colonized by Western powers – the golden age for music never ended, despite decades of war and social upheaval.
Ethiopia has over 80 ethnic groups, each with its own deep-rooted language and culture. Contemporary musicians living outside Addis Abeba, the capital, have had few opportunities to record or play their mesmerising sounds for visitors. The scanty material that has been recorded can be found on cassettes, reels and vinyl in dusty corners of forgotten storerooms.
Sheba Sound wanted to redress this by recording and releasing little-known classics to Ethiopian and foreign audiences.
Ethiopia is a vast and mostly rural country, which could be why a collection of this breadth has rarely been achieved. This album is the product of more than six years of music digging, road trips, recordings and events. We began capturing sounds in Addis Abeba, but our search took us all over Ethiopia – from the northern rocky expanses of Tigray to the central forested highlands of Oromia to the western sweltering grasslands of Gambella.
So far we've recorded more than 25 groups performing in their own homelands. Their lyrics, melodies and rhythms have evolved over centuries. Most are celebratory songs for weddings and holidays, where people dance, sing and clap to the same beat for hours on end.
The thread binding the album together is the krar – a string instrument like a cross between a guitar and a harp. In live performances the krar is played repetitively, locking down the rhythm, allowing for songs to build along with the festivities.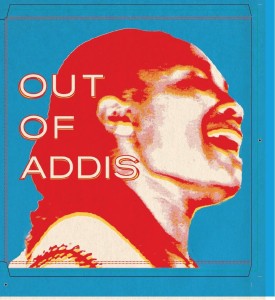 After these recordings were finished, the mixing and mastering was done in the U.K. This added weight and depth to the originals, allowing for organic sounds to be played at dance-floors and bars.